It's a tie with 17 votes!
25. Escher Style Self Portrait by johannachambers
AND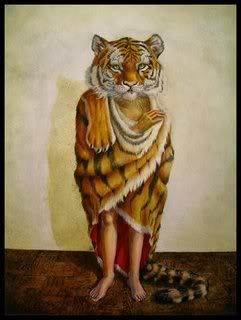 39. The Tiger by elliegrecoYour prizes are:
Journal feature, interview and news article by us!
Professional retouch of one of your photos by
Nimfabebe
Journal feature by
JewelryClub
Journal feature by
Iness69
Journal feature by
TheCeramicsClan
Journal feature by
TattooAddicted
Shoutbox feature by
PsychedelicTreasures
~~~~~
Another tie with 14 votes!
6. absolutely me by r-ozgur
AND
:thumb57510515:
15. Self Portrait by

iphigen

Your prizes are:
Professional retouch of one of your photos by
Nimfabebe
Journal feature by us
~~~~~
Guess what.. a tie again with 10 votes!
8. Self Portrait 1 by olgy
AND
19. Legend by AdelaidaYour prizes are:
Professional retouch of one of your photos by
Nimfabebe
Journal feature by us
Congratulations to not just the winners but to everybody because all works were amazing and inspiring!
~~~~~~~~~~~~~~~~~~~~~~~~~~~~~~~~~~~~~~~~~

You might be wondering what's up with submissions.. Well we plan to reopen this week!

But please be patient and don't send us submissions yet until we officially announce it. You will receive a note about it with the new submitting rules!

The
JewelryClub
held a
Yellow Contest
a while ago and we donated a journal feature for the winners. So here they are, be sure to check them out (especially because
johannachambers
won the first place there too!

)
1st place
with 38% of the votes:
Honey Necklace and Earrings
by
johannachambers
2nd place
with 30% of the votes:
Frangipanni summer
by
green-envy-designs
3rd place
with 21% of the votes:
Ear Vines - Bumblebees
by
lavadragon

Also
JewelryClub
has started a new contest with the theme
SEASONS
. The deadline is October 31st. Check out the details
HERE
.

One of our members,
peggymintun
is holding a contest too, the
Bob Ross Tribute Contest!
Read the news article about it!
It ends on October 29.</b>
Our aim is to gather traditional artists, help beginners get started and to help unknown artists to get the recognition they deserve. If you want to share your artworks or you just like to look at the works of others feel free to join us!
Want to be a member? Just send us a
note
with the subject "join" and
watch
the club. After that we'll add you to our member list and you'll recieve a note from us. You'll be also added to our devwatch in case we'd like to send you a note about updates in the club. Sometimes this takes days so please be patient. Also we would appreciate if you added our icon to your journal


Check out our
Members #-K
&
Members L-Z

Just send us a note with the subject "submit" and a link to your deviation you'd like to share and we'll gladly submit it for you. To create a link just copy/paste the deviation's URL and dA will do the rest for you. Each deviant can submit 1 piece per month! Please only send one link per note. It may take a couple of days for your work to appear in the gallery due to the huge number of submissions we're getting.

New here?
Say Hi!

Our first contest:
Entries
&
Winners

Read our first
Interview
!

Want to learn new techniques? Check out the
Tutorials
in our favorites.

Why not post a topic in our
Forum?

Join us on dAmn in our official chatroom
#Tradart

Affiliates:






























Thanks to

&

for the subscriptions!

Founders: